Youth and Children Programs
---

Neethi Vedhi has formed a vigilance cell to give awareness and to counter atrocities against children in line with the Protection of Children against Sexual Offences Act 2012. Classes or workshops are arranged with the help of schools, human right organizations and other well-wishers regarding the ways to counter abuse of children and the legal remedies available to the survivors.
Students Harmony Clubs: In order to foster respect to different religions, culture, ritual traditions and people of different economic backgrounds, harmony clubs are promoted in Schools and villages with students from different communities. They are given special training in fostering relationship with nature, ways to counter negativism and skills in social involvement. At present we have 15 students harmony clubs affiliated to Neethi Vedhi.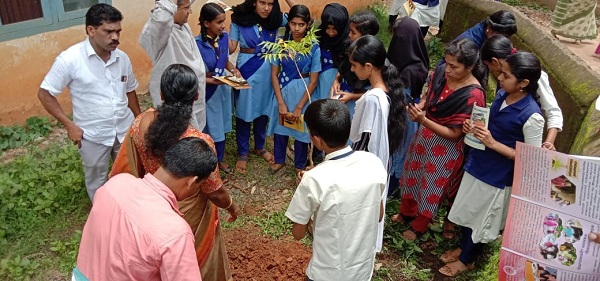 Youth Peace and Harmony Clubs: Youth play active role in building peace in the locality. Often they are also victims/ survivors of violence. It is important to foster harmony among youth of a locality irrespective of religious or political affiliations to ensure peace and development in the society. 18 youth peace clubs have been initiated in different villages. They are encouraged to organize games, training programs and common celebrations in their locality.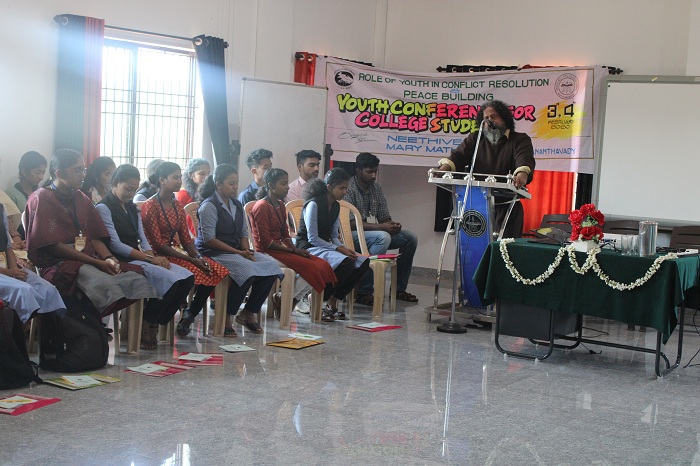 Youth Peace and Harmony clubs
| | | |
| --- | --- | --- |
| Sl. | Place | Panchayath |
| 1 | Paralikkunnu | Muttil |
| 2 | Venniyode | Kottathara |
| 3 | Kavumannam | Thariode |
| 4 | Panthippoyil | Padinjarathara |
| 5 | Kalladi | Meppadi |
| 6 | Nedumkarana | Mooppainad |
| 7 | Nellimunda | Meppadi |
| 8 | Cheerankunnu | Meenangadi |
| 9 | Andoor | Ambalavayal |
| 10 | Nadavayal | Poothadi |
| 11 | Pilakkavu | Mananthavady |
| 12 | Parakkuni | Panamaram |
| 13 | Pathiriyambam | Panamaram |
| 14 | Thalappuzha | Thavinjal |
| 15 | Karappuram | Moothedam |
| 16 | Palemad | Edakkara |
| 17 | Thambrankunnu | Edakkara |
| 18 | Pazheri | Bathery |
| | | |
Students' Harmony clubs
| | | |
| --- | --- | --- |
| Sl. | School/place | Panchayath |
| 1 | CMS Arappetta | Mooppainad |
| 2 | GHSS Meppadi | Meppadi |
| 3 | GHSS Chungam | Thavinjal |
| 4 | Thettamala | Thondernad |
| 5 | Parakkuni | Panamaram |
| 6 | St Catherine HSS Payyambally | Mananthavady |
| 7 | GHSS Kakkavayal | Muttil |
| 8 | GHSS Kaniyambetta | Kaniyambetta |
| 9 | GHSS Kalloor | Noolpuzha |
| 10 | GHSS Sarvajana | Bathery |
| 11 | GHSS Kottathara | Kottathara |
| 12 | Padinjarathara | Padinjarathara |
| 13 | GVHSS Ambalavayal | Ambalavayal |
| 14 | Nadavayal | Poothadi |
| 15 | GHSS Meenangadi | Meenangadi |
| | | |